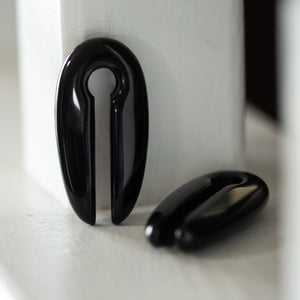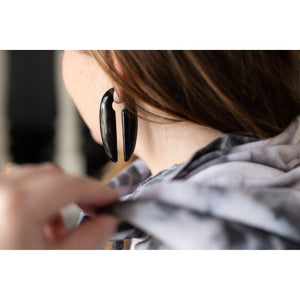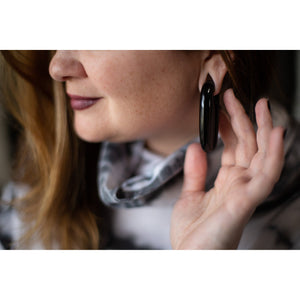 Carved Black Obsidian Ear Weights, Pair
This listing is for one pair (2 pieces) of carved black obsidian ear weights, 1 oz each for a total of 2 oz per pair.
Minimum required lobe size:  12.7mm, these weights will not fit sizes smaller than 12.7mm (true 1/2").
Total size: 59mm in length (2.4 inches), 12.7mm thick
For reference, the model in the gallery usually wears a size 16mm (5/8")
RETURNS/EXCHANGES:
For the safety of our customers, we cannot accept returns or exchanges on these wearable items.  Please triple check that you are a size 12.7mm (true size 1/2") or larger before ordering.  
ALL BODY JEWELRY SALES ARE FINAL
xo,
70K