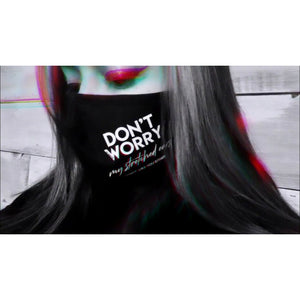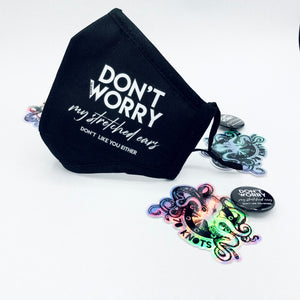 DON'T WORRY My Stretched Ears Don't Like You Either, 3-Ply Cotton Facemask, Filter Pocket, Nose Wire
N O  T O U C H I N G
Say it with your face.
Limited run - once they're gone, they're gone.
Black poly exterior, white 3-ply cotton with filter pocket interior.  Pintucked tailored fit to reduce gap under chin, adjustable elastic ear loops & concealed nose wire.  Thermal transfer detail.
Socially-Distanced-xo,

70K
Hand wash & hang dry flat - do not iron or machine dry.