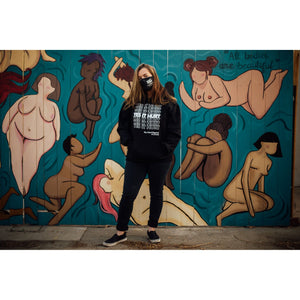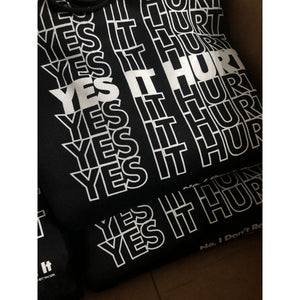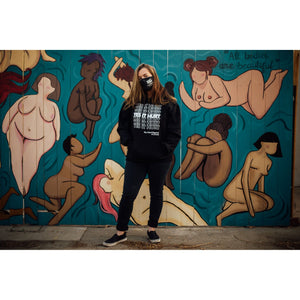 Clearance: YES IT HURT. NO I DON'T REGRET IT. Hooded Sweatshirt / Hoodie - S, M, L, XL, 2XL, 3XL
Clearance - 3 left in stock!
YES IT HURT
NO I DON'T REGRET IT
Maybe if they see the shirt they will stop asking the question?

Maybe?
Probably not though.
"Didn't that hurt?"
Locally screenprinted by hand, very limited quantity!
Due to a supply shortage, sizes S & M are Gildan brand, L-3XL are Hill brand
Both brands are heavy duty & fleece lined
Sizes S & M:
GILDAN
8 oz.(US), 50/50 preshrunk cotton/polyester
Fleece interior
Pouch pocket
1 x 1 rib with spandex
Tearaway label
Sizes L, XL, 2XL, 3XL:
HILL

8 oz.(US), 12% cotton, 88% polyester
Fleece Interior
1 x 1 rib with spandex
Pouch pocket