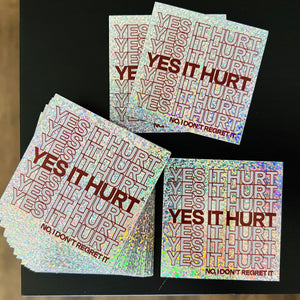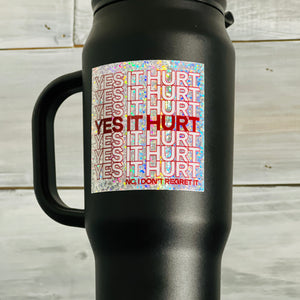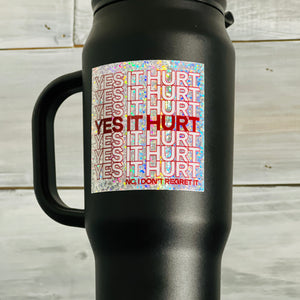 YES IT HURT (No I don't regret it) - 3"x3" Heavy Duty Glitter Sticker
This listing is for one big 3"x3" square heavy duty holographic glitter sticker.
YES IT HURT. NO I DON'T REGRET IT.
Is this passive aggressive?
Or aggressive aggressive?
A PSA for the disapproving nosy naysayers in your life - stick it on your toolbox, your laptop, your water bottle, wherever.
A perfect add on item to your pending plug order to help you reach that free domestic shipping goal!
xo,
70K