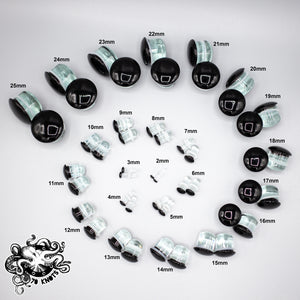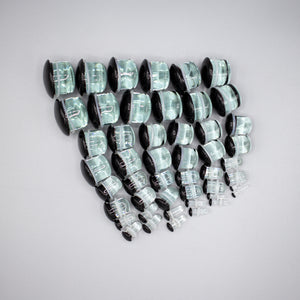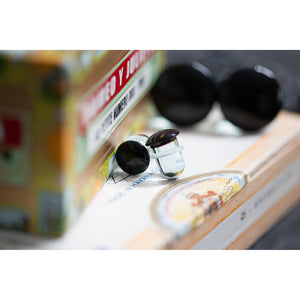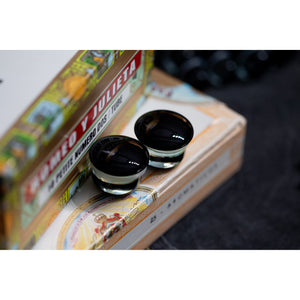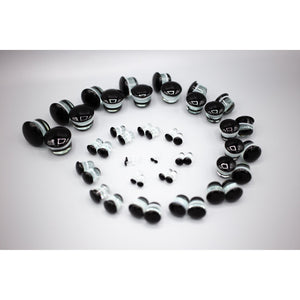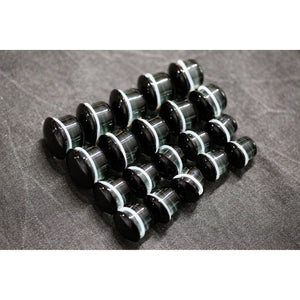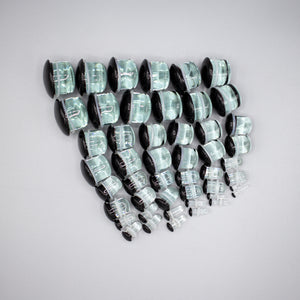 Glass Single Flared Plug Pair, Black: 2mm to 25mm for Dead Stretching or Daily Wear
These domed single flare glass pairs are perfect for those looking for either:
a glossy black match-with-everything daily wear option in their current size,
a 1mm incremental dead stretching option for those sizing up
Already at your goal size and not looking to stretch? No problem. From the black flare to the clear domed stem, these plugs are 100% smooth borosilicate glass and built to last as affordable, durable every day wear.
What's the difference between tapering and dead stretching?
Dead stretching, or single flared stretching, is the process of stretching your piercing(s) slowly simply by inserting the next size up in 1mm increments and letting the weight of the jewelry assist in the stretching process. For many, dead stretching with rounded single flare plugs is a totally painless stretching process vs. the "jump" in sizing that you might experience with tapers. While tapering with acrylic tends to be less expensive, dead stretching might be worth the investment if your stretching journey has plateaued and you can't *quite* get to your goal size.
What do I get?
Each set contains 1 pair (2 items total) of borosilicate glass plugs, clear on the wearable area and glossy black on the face.  Dead stretch pairs are single flared (larger on the face than the wearable area) and come with clear o-rings to hold them in place.  
All in on dead stretching but not sure what to order?
As an example, someone who is currently wearing 2g (6mm) plugs with a goal size of 00g (10mm) could order this listing in 7mm, 8mm, 9mm and 10mm. Start by wearing the 7mm pair for ~2 weeks, swap for the next size up when lobes have loosened enough. Everyone's skin elasticity is different, move at a pace that is comfortable for you.
PS: For those using these sets to size up, use code STRETCH3 when purchasing 3 pairs or more.
Please double check your sizes before finalizing your order, as we are unable to accept exchanges or returns on body jewelry per health code.
Sizes available:
2mm (12g)
3mm (8g)
4mm (6g)
5mm (4g)
6mm (2g)
7mm
8mm (0g)
9mm
10mm (00g)
11mm (7/16")
12mm (just under 1/2", true 1/2" is 12.7mm)
13mm
14mm (9/16")
16mm (5/8")
17mm
18mm (11/16")
19mm (3/4")
20mm (13/16")
21mm
22mm (7/8")
23mm
24mm (15/16")
25mm (1")
Always stretch responsibly.  Please feel free to contact your local licensed piercer for additional questions and assistance.
xx,
70 Knots